St. Lucia Bar Stool in Dove White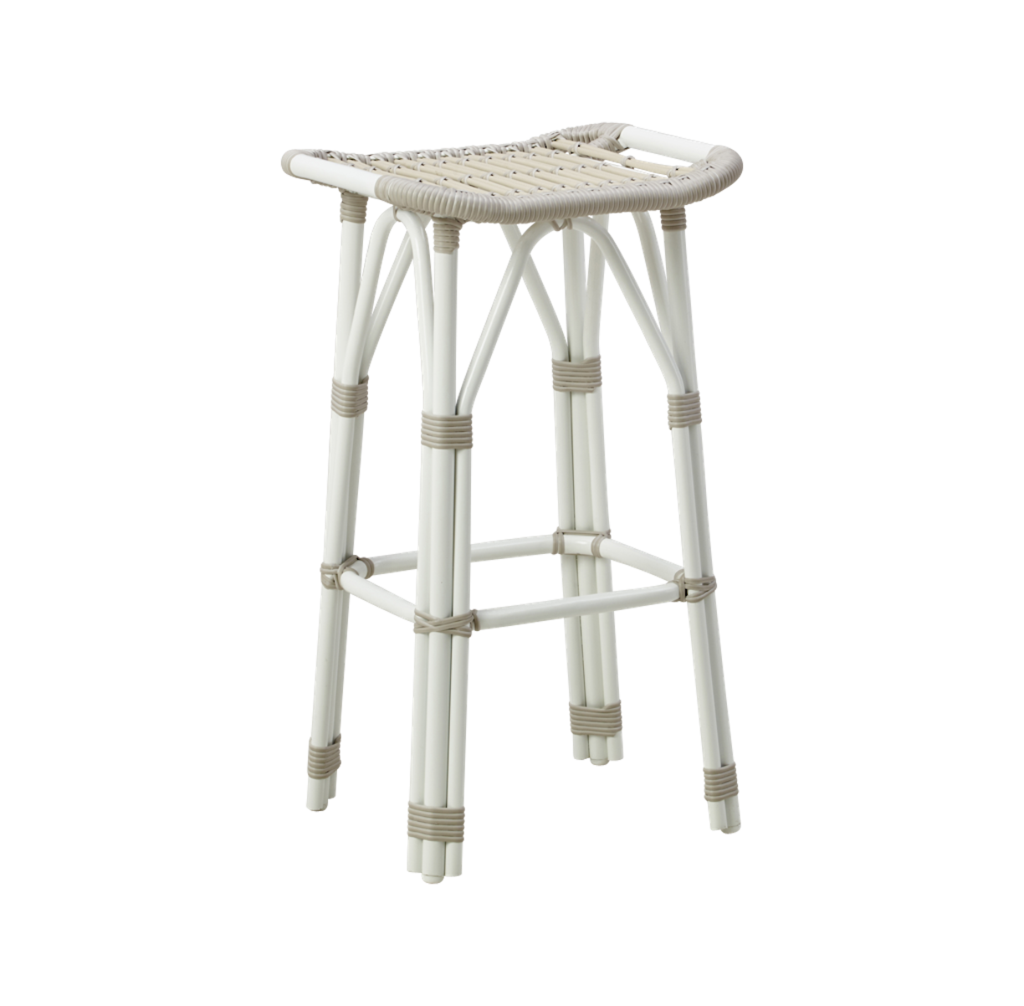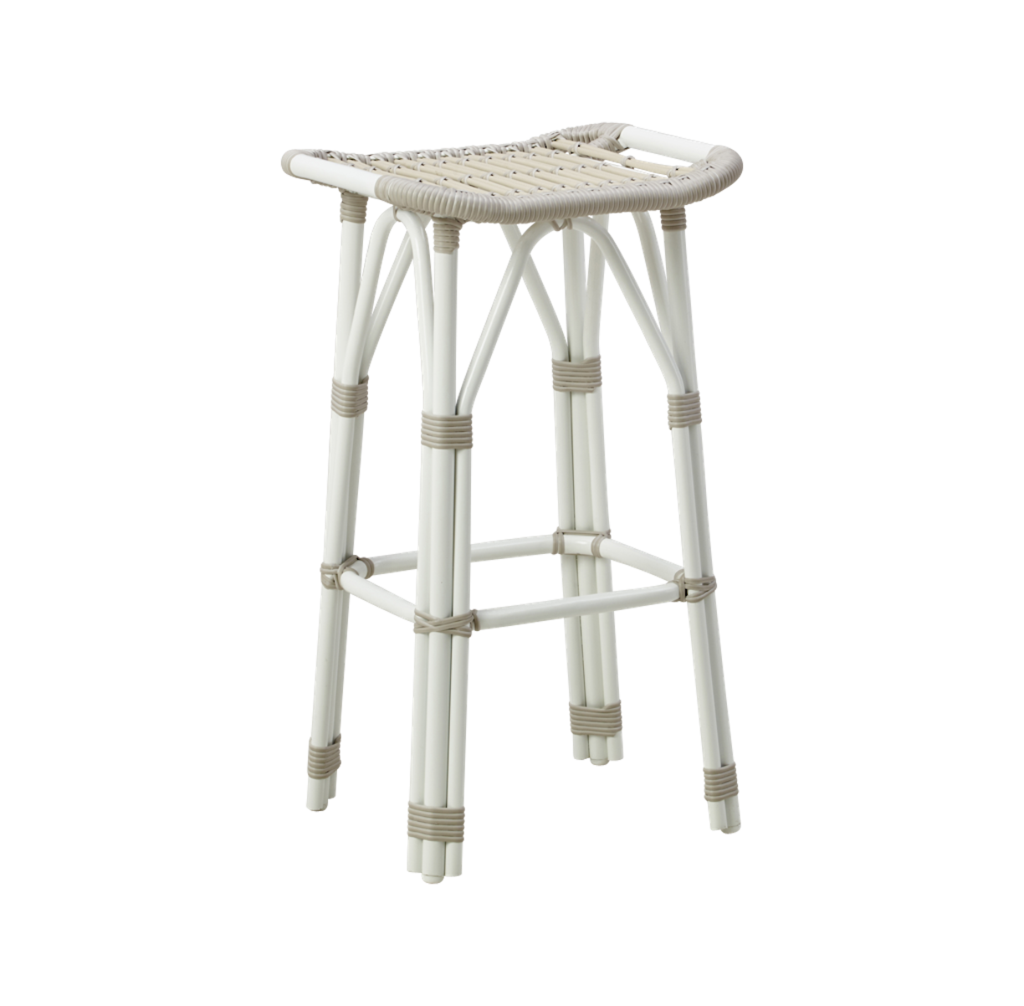 St. Lucia Bar Stool in Dove White
The St. Lucia stool from the St. Lucia Collection is now available for exterior use. The St. Lucia Collection is made from Alu-Rattan which consists of a strong aluminum frame woven with Artfibre. The material is maintenance free and can withstand all weather conditions. Can be used in the garden, on the terrace or the balcony.
Specifications
Width: 45 cm (17.71 inches)

Depth: 40 cm (15.74 inches)

Height: 75 cm (29.52 inches)

Bar stool seat height: 72 cm (28.34 inches)
Items in stock in the US: 4-5 business days
For returns: Product must be in original, new, uninstalled condition with all original parts, tags, and packaging

**Please inspect product before signing
For more information, please refer to our Ordering and Return Policy.