Outdoor Patio Aluminum Bar Stool In Silver Gray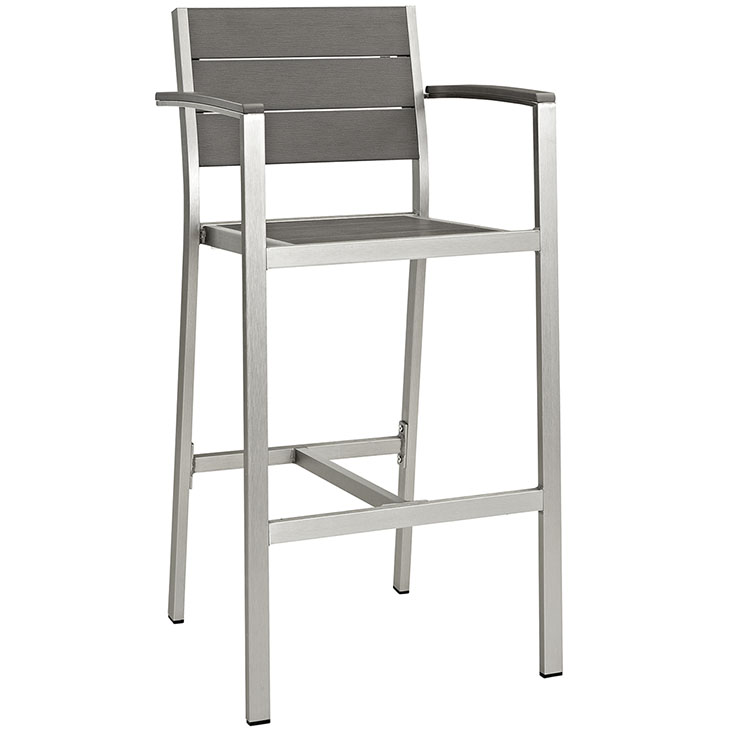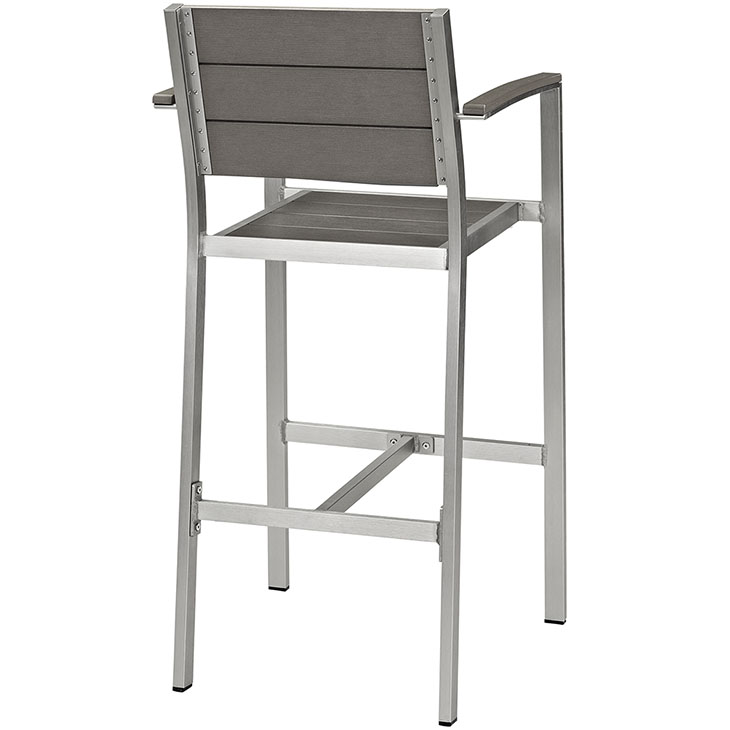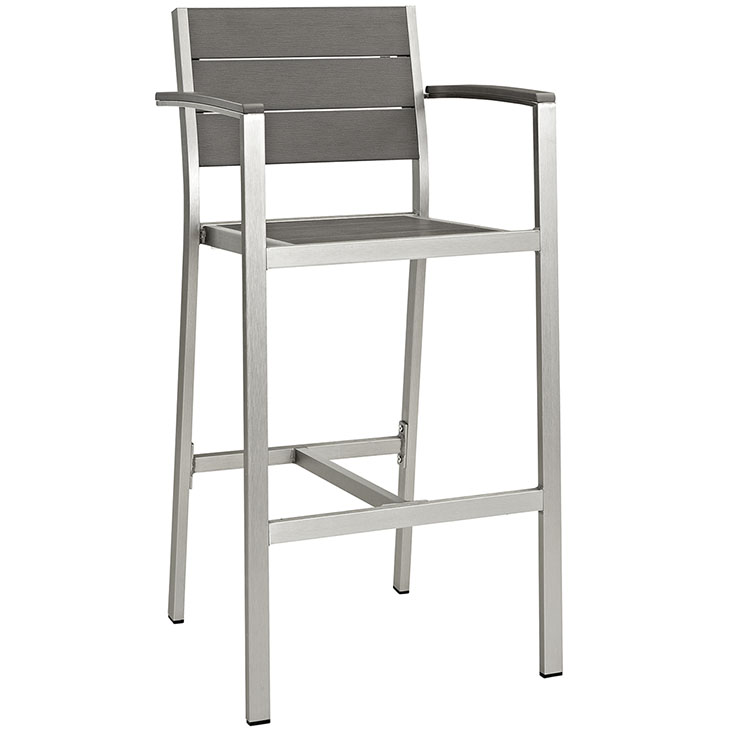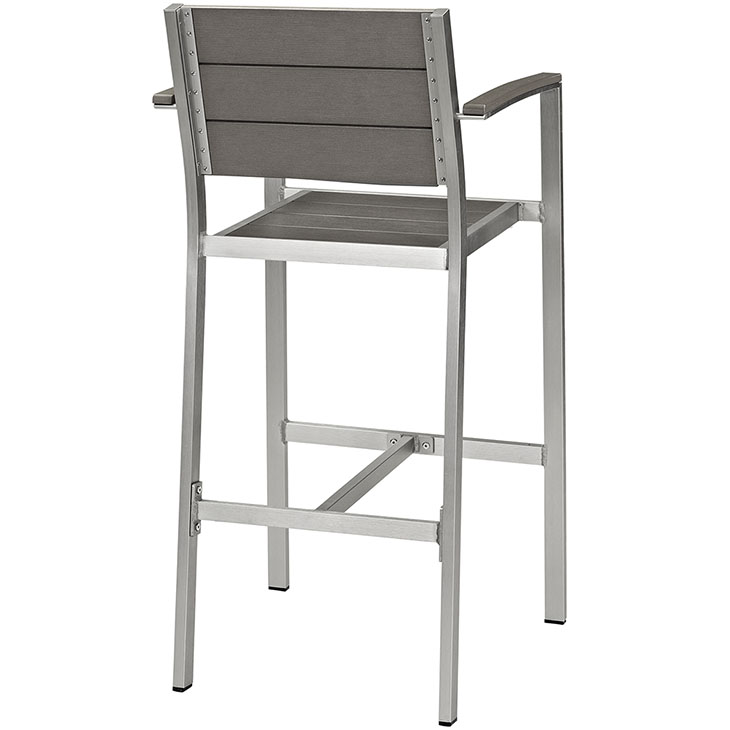 Outdoor Patio Aluminum Bar Stool In Silver Gray
Enjoy your patio or backyard leisure time with the strong and durable Outdoor Aluminum Bar Stool. Made with an anodized brushed aluminum frame, sturdy footrest, and non-marking black plastic foot caps, Shore features tone-on-tone grays with wood accents on the paneling for a chic and minimalist look. The Outdoor Aluminum Dining Bar Stool complements your casual gatherings with a look and functionality that you can rely on.
OVERALL PRODUCT DIMENSIONS 21.5"L x 20"W x 44.5"H
SEAT DIMENSIONS 15.5 - 17"W x 29 - 30"H
BACKREST DIMENSIONS 14.5 - 15"H
ARMREST DIMENSIONS 9.5 - 10"H
BASE DIMENSIONS 18"W
PLASTIC WOOD ON BACKREST 16.5"L x 3.5"W x 1/2"H
PLASTIC WOOD ON ARMREST 2"L x 1.5"W x 1/2"H
PLASTIC WOOD ON SEAT 14"L x 3.5"W x 1/2"H
Assembly Required
Item ships in 3-5 business days.
For more information, please refer to our Ordering and Return Policy.