Square Dining Table in Stainless Steel with Aluminum Base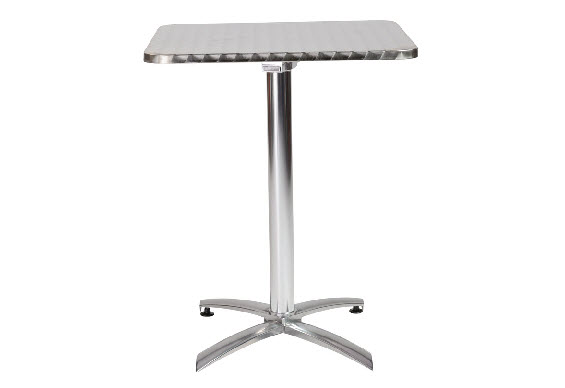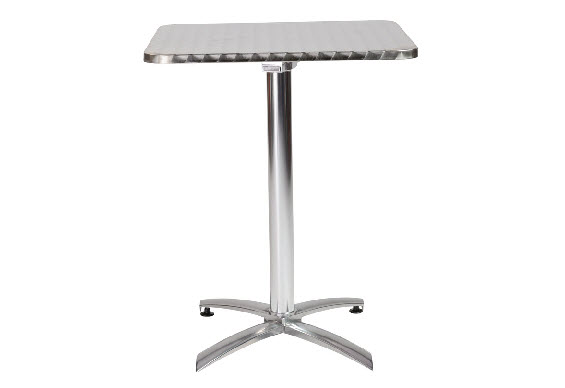 Square Dining Table in Stainless Steel with Aluminum Base
A hit for the café look inside or outside. The textured stainless top is edge finished for a quality look and the all aluminum base completes the weatherproof construction. And the top easily tilts to a vertical position for great storage-ability.
Features
Stainless steel top with wrapped edge

Aluminum column and base

Folding table top

Adjustable feet
Product Dimensions
Height 28.0"
Depth / Length 24.0"
Width 24.0"
Requires Assembly
For more information, please refer to our Ordering and Return Policy.